What's New At Mercedes-Benz for 2021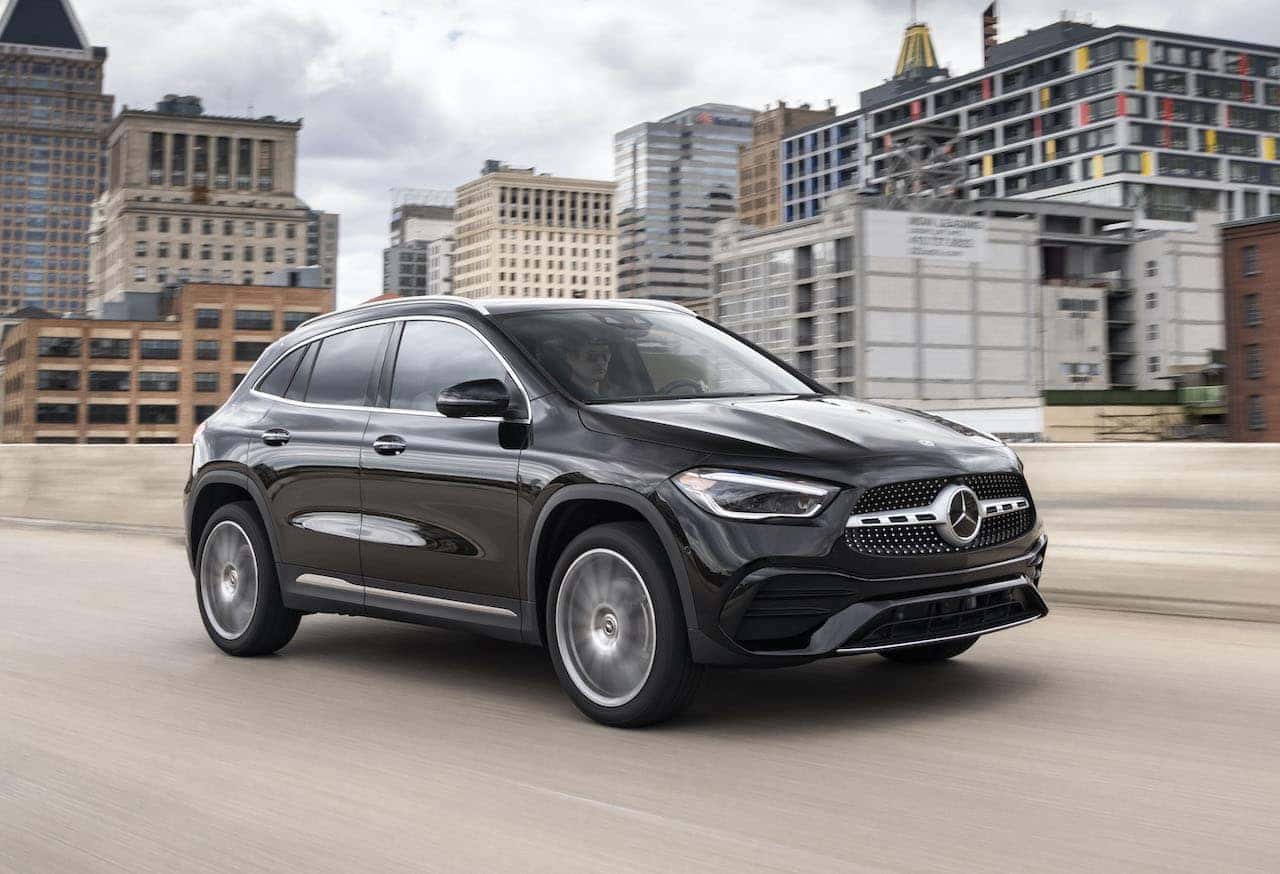 What's new at Mercedes-Benz for 2021?
Last year, we saw the introduction of new-generation models across the lineup. This year is no exception. The new GLA kicks off a year full of important updates and an all-new S-Class.
Here's a quick overview as to what to expect for 2021…
All-new GLA SUV rounds out a refreshed Mercedes-Benz SUV family as redesigned attractive gateway. The first GLAs have arrived at Mercedes-Benz of Eugene to great customer feedback. The increased interior space helps to bring in new customers looking for a small urban SUV that would make a great graduation gift from the University of Oregon come next commencement.
All-new AMG® GLE 63 S and AMG® GLS 63 SUVs set new standards for Intelligent Performance, Versatility and Luxury. Handcrafted twin-turbocharged V8s send these SUVs onto Interstate 5 with authority.
New generation of Mercedes-AMG® SUV Coupe trendsetters completely reconceived. The GLC and GLE coupes will get the extensive handcrafted AMG® treatment from underneath the hood and throughout the cabin.
Mercedes-Maybach GLS expands the Maybach product portfolio with its first-ever SUV. The S-Class is never enough sometimes, and luxury SUVs are becoming the new normal. The Mercedes-Maybach GLS will offer more space inside than any of the six-figure SUVs available today.
Entire E-Class Family is redesigned, introducing first-ever E-Class All-Terrain. The All-Terrain wagon will become the standard for all outdoorsy vehicles in Oregon. It will become the latest in the history of the vehicle with the longest lineage among all Mercedes-Benz models.
AMG® introduces new gateway to GT 4-Door Coupe Family and expands new '35' model line with AMG® GLA 35 and GLB 35 SUVs. This is the year for AMG® and you will see more of these at Mercedes-Benz of Eugene, your local AMG® specialist.
All new and refreshed models benefit from innovative safety and convenience features, Mercedes-Benz User Experience technology and latest driver assistance systems. MBUX has been lauded as a leader in vehicle interactivity. This is not just mere infotainment, but an entire ecosystem between you and your Mercedes-Benz. The new S-Class will offer the next step in the development of the MBUX system.
New for 2021 is the Dashcam. This new device is a front-view camera that provides HD image and recordings which can be used as evidence in cases of theft/vandalism/insurance claims. It captures the time and speed to help document a sequence of events; or can simply record landscapes and routes for future viewing. NOTE: When you order it for your Mercedes-Benz, it will require Augmented Video for Navigation.
At Mercedes-Benz of Eugene, we are as excited for the new model year as you are. Contact us to become one of the first owners of these new models, or any of these new features.