Things to do While Your Mercedes-Benz is Being Serviced
It's that time again! Your Mercedes-Benz is due for its annual service, and if you plan on hanging out at the dealership while your car is being serviced, we've got some activities suggested to make your wait time more enjoyable.
Pack your walking shoes 
Directly behind our dealership, you'll find a gorgeous walking path alongside the Alton Baker Canoe Canal that leads to Pre's Trail, a 4-mile long-running and walking trail, and several other attractions.
.3 miles to Alton Baker Park, Eugene's largest developed park. Pack a picnic, bring a book, or simply soak up the scenery.
.4 miles to Eugene Science Center. Are you planning on bringing your children? Head over to the Science Center for a fun and interactive afternoon.
1.4 miles to Skinner Butte Park – One of Eugene's local landmarks. If your up for a challenge, hike to the top of Skinner Butte's lookout spot and experience the incredible view of downtown Eugene.
1.0 miles to Shelton-Mcmurphey-Johnson House, also known as "The Castle on The Hill."  This breathtaking Victorian-style mansion operates as a museum and offers daily tours.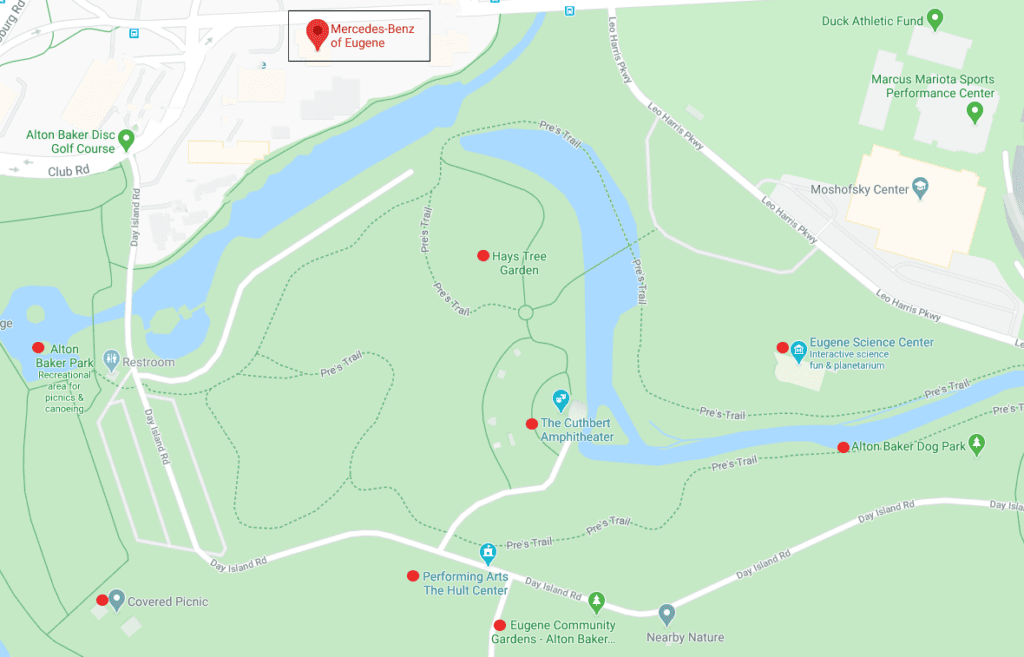 Bring your dog 
You and your pet can enjoy the walking trails that are located behind the dealership. Or make your way over to Alton Baker Dog Park just .7 miles away for a playful afternoon.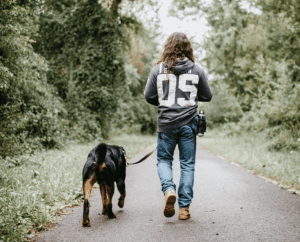 Grab a bite to eat at one of our favorite restaurants 
Whatever you are in the mood for, we'll give you a ride to your choice of lunch spot and pick you up when you're finished. Check out the menus of our favorite restaurants that we recommend:
Chula's Restaurant and Cantina 
Get your afternoon pick-me-up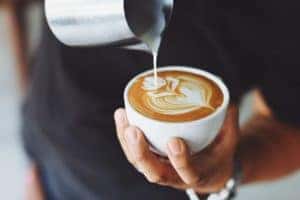 In need of a coffee and a fresh-baked pastry to go along with it?
Provisions Market Hall offers barista beverages that are made from locally roasted Coffee Plant Roaster coffee and an assortment of handmade pastries. We must warn you, you'll have a difficult time resisting these decadent sweets!
Shop until you drop 
We are conveniently located near some of the best shopping areas in Eugene.
5th Street Marketplace is a local favorite. Comprised of upscale boutiques, eateries, and unique finds. There is something for everyone here.
You can shop, dine and explore downtown Eugene.
Shop local and national shops, and enjoy the outdoor plaza environment at the Oakway Center.