New Mercedes-Benz The Mercedes-Benz G-Class for Sale in Eugene, OR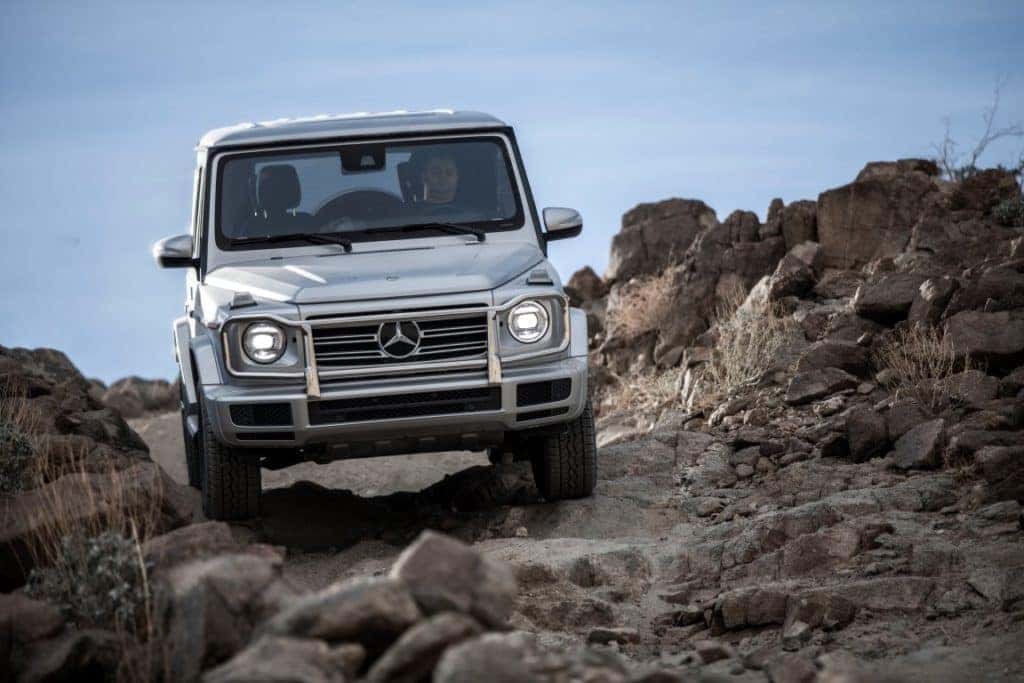 No one rules the land like a Mercedes-Benz Gelandewagen. No mountain, dirt track, river bed or snow bank is safe from its capabilities.
Yet, At Mercedes-Benz of Eugene, we sell this masterful machine as our iconic G-Class – the ultimate Mercedes-Benz SUV.
There is nothing like the G-Class. It remains true to its roots as a boxy 4-door machine that refuses to compromise for anyone. It has absolute presence – something SUV customers want from their vehicles. The Three-Pointed Star up front announces its arrival – and its intention on conquering everything in its wake. That includes dropping the children at school all the way to climbing Mt. Hood.
Inside the G-Class is a civilized cabin that also mixes functionality necessary for the capabilities of this vehicle. The result is absolute elegance without compromise – just as intended by Mercedes-Benz. Quality, technology, and comfort are fused with the finest of upholsteries and finishes throughout. The G-Class is designed with advanced technologies to help the driver stay informed, alert and entertained. From the COMAND® knob, the driver controls all audio functions, along with additional driver comfort, information and vehicle systems settings from the full-length digital instrument panel. There is room for five people, as expected from a G-Class.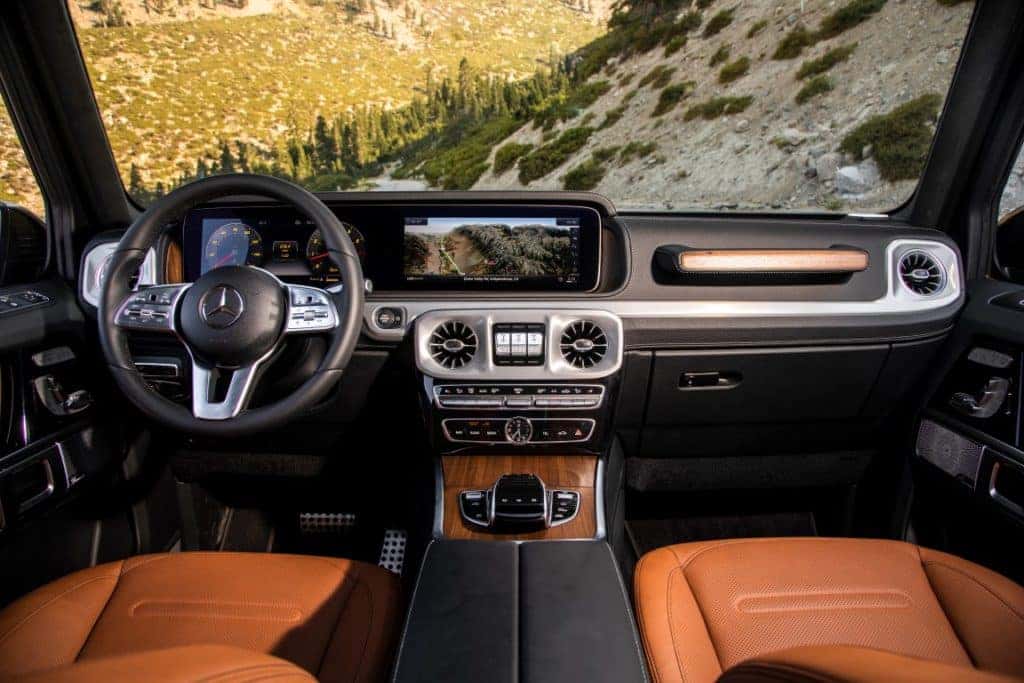 A standard 4.0-liter twin-turbocharged V8 powers the G 550. With 416 horsepower on tap, the G 550 can tow up to 7,000 pounds behind it. Underneath the G-Class is a permanent all-wheel drive system with a two-speed transfer case. For our climate, this system works to keep the G-Class on the road through any weather event by supplying maximum traction to all four wheels. However, the low gear helps in extreme traction situations, where maximum power is necessary for the roughest of surfaces.
The G-Class is also available in the AMG® G 63 model. The G 63 is powered by a handcrafted 4.0-liter twin-turbocharged V8, offering 577 horsepower for absolute performance. This very special AMG® model offer one thing above all: there is nothing that even comes close to the excitement of an AMG® model, even off the highway.
Pricing for the G 550 starts at $130,900. Our inventory offers a wide variety of G-Class models available for test drives.
At Mercedes-Benz of Eugene offers our customers "The Best" in the Southern Willamette Valley. Contact us for an appointment to select the right G-Class for today's uncompromising lifestyle. Come test drive the all-new G-Class today!