Ten Things You Might Not Know About AMG®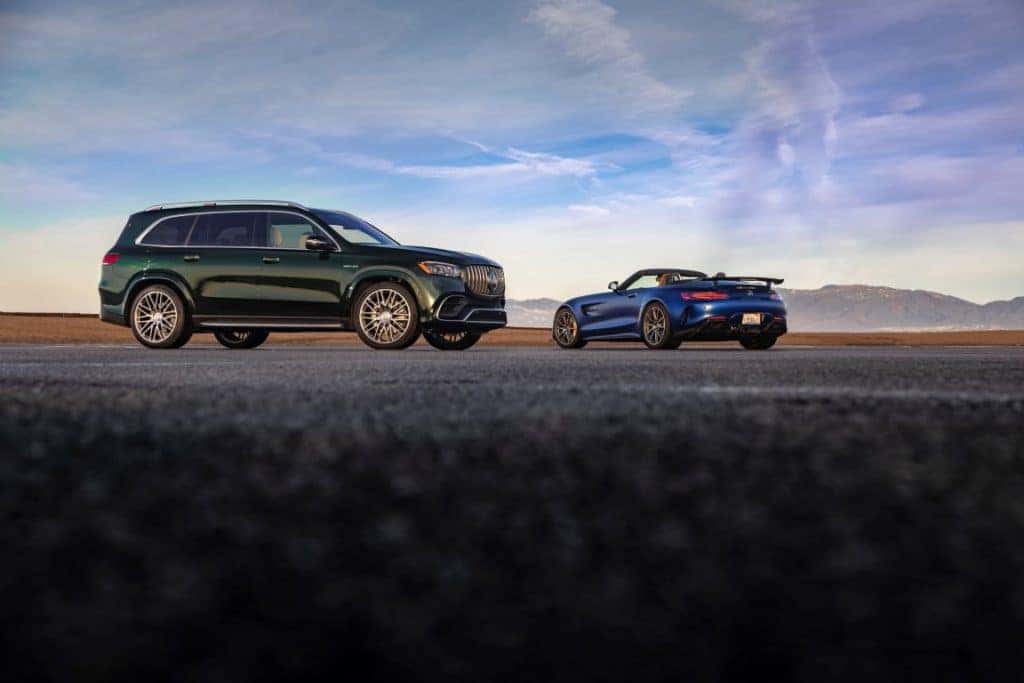 A Mercedes-Benz wearing the AMG badge is the stuff of dreams. From students at the University of Oregon dreaming of owning one after they graduate, to established customers of ours who appreciate great hand-crafted performance, AMG® offers more than just the three letters applied to each vehicle of a higher performance pedigree.
Over the past 53 years, AMG® stood for exclusive high performance and dynamic driving experiences. But, what do you know about AMG®?
1. AMG® stands for Aufrecht, Melcher, Grossaspach. These are the last names of the founders of this brand
2. In 1968, the first car ever developed under the AMG® name was a Mercedes-Benz 300 SEL 63 called the "Red Pig." The three founders increased the engine size to 6.8-liters that put out 429 horsepower – up from the stock 247 horsepower.
3. While AMG® was a "tuning house" for Mercedes-Benz models for years, they finally started fully collaborating on vehicles in the 1990s. The first AMG® sold by a Mercedes-Benz dealer in the U.S.A. was the 1995 C 36 AMG®. By 1998, Mercedes-Benz would fold AMG® under its corporate wing.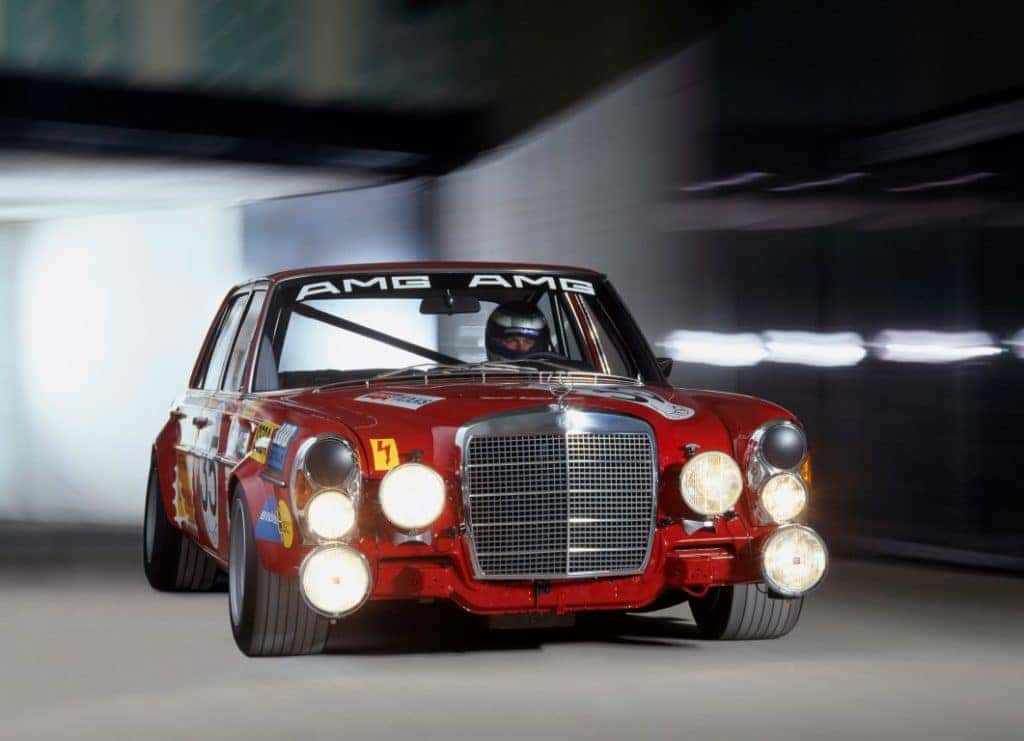 4. For some enthusiasts, a mere AMG® was not going to cut it. For track-bred performance, the Black Edition was added to certain AMG® models over the years. Only five models were developed into Black Edition models – the CLK 63, the C 63, the SL 65, the SLS, and the SLK 55. In the near future, we expect the arrival of the GT Black Edition.
5. It took a few years for a true collaborative model to be developed as a Mercedes-AMG® model. The modern classic SLS Gullwing was the first ever model to be produced with this designation from the ground up at AMG®. Born from that inspiration, there is now a lineup of Mercedes-AMG® GT models for you to choose from.
6. You may never see a cigarette boat racing down the Willamette River. However, Mercedes-AMG® has been involved with this high performance racing on the water since 2007. Think of a lightweight, 59-foot boat flying down a bay powered by a hand-made AMG® motor.
7. We mention the commitment to produce vehicles with the AMG® nameplate as "hand crafted." It comes from a philosophy that drives the AMG® works in Affalterbach, Germany: "one man, one engine." It takes a single craftsperson to build an engine for each AMG® model. You can see who built yours on a special plate on each engine.
8. There are 1,800 craftspeople working at AMG®'s facility in Affalterbach. This small town southwest of Stuttgart is the home of everything that is Mercedes-AMG®.
9. It is not just engines that are developed and hand-crafted in Affalterbach. AMG®'s engineers also develop the finest in performance technology and innovations. Step inside a Mercedes-AMG® model and check out the Dynamic Select switch. Once you go through each drive mode, you will feel how the AMG® engineers created have fine tuned a specific performance environment for each condition. That is the essence of what AMG® does at Mercedes-Benz.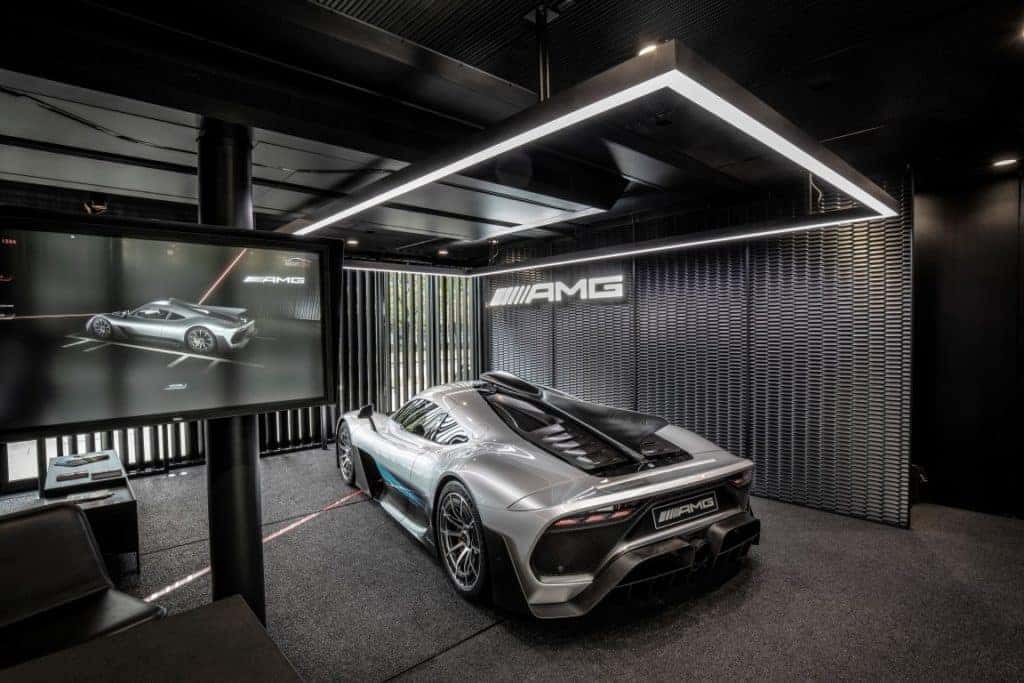 10. Lastly, we should not forget about Mercedes-AMG® ONE. This is the finest result of the work done at Affalterbach. As part of a Formula 1 team, Mercedes-AMG® poured what they learned on the track into this special car. This is more than just a 1,000-horsepower hybrid hypercar. This is what is possible out of AMG®'s works.
Everything listed here is exactly what goes into every Mercedes-Benz that wears the AMG® badge. Mercedes-Benz of Eugene is a proud AMG® dealership that offers vehicles that go beyond "the best or nothing" slogan. Contact us for an appointment and take a test drive in one soon. We will even deliver one to your doorstep for you to examine for yourself what goes into each AMG model.