Sustainability Initiatives from Mercedes-Benz
Driving an emission-free electric vehicle is one thing – but what about the factories where the vehicles are actually produced? 
Mercedes-Benz has always stood for technical innovation, performance, & safety. Now, another integral component of their brand philosophy is sustainability. In March 2021, Mercedes-Benz announced its factories worldwide would eventually obtain electricity purely from renewable sources. 
Commitment to Sustainable Production 
The plan to create a carbon-zero future has been in action for quite some time, and Mercedes-Benz has undoubtedly taken significant steps to fulfill its promise to help create a more sustainable future. Now, to stay true to the overall concept of sustainability and demonstrate their commitment to minimize their carbon footprint, Mercedes-Benz will be switching to CO2-neutral plants in Europe from 2022 onwards.
Mobility without Emissions – Fully-Electric EQ line up
Establishing carbon-neutral car production sites is just one of the components of their multi-dimensioned sustainable business strategy. As we know, Mercedes-Benz is shaping the future of mobility yet again with their all-electric EQ Lineup. If you're asking yourself, "Should I buy an electric car?" consider these benefits of Mercedes-Benz electric vehicles: 
They are low maintenance cars

Use 100% green energy charging (charging stations)

Great for long-distance travel 

Comfortable, convenient & quiet 

Fun to drive!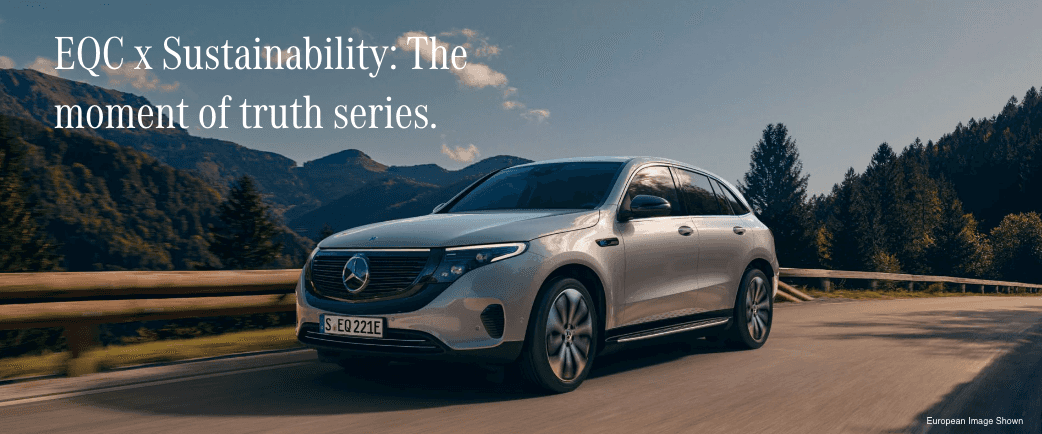 Select Mercedes-EQ models will be available for purchase this year, followed by additional models.
Mercedes-Benz isn't just shaping the future of driving; they are shaping the future, period. For more information about Mercedes-Benz sustainability initiatives or the new all-electric Mercedes-EQ lineup, contact us today!