Sprinter Fleet Program

Commercial Fleet Program
If a single Mercedes-Benz Van can provide you with durability, efficiency, & low cost of ownership, imagine what a fleet can do for you. Whether you've been driving a Mercedes Van for years, or you're interested in owning one, our team at Mercedes-Benz of Eugene can help you find the new or used Mercedes-Benz Sprinter or Metris Van that meets your requirements. We're ready to help you take your business to the next level with the Mercedes-Benz Fleet Program and build a fleet that will help you haul more possibilities.
Ready to get started?
Our Sprinter Manager, Eric Voss, has been building Sprinter Fleet accounts from the ground up for 10+ years. Contact us to set up an appointment with Eric to examine your specific criteria.
Showings of Sprinter on Saturday are by appointment only. Call Eric at 541-505-2076 to schedule.
Maximum Return. Minimum Expense.
It's no surprise that the true cost of a vehicle goes well beyond its sticker price when you factor in fuel cost, resale value, and maintenance expenses. With Mercedes-Benz Vans, you'll be gaining more in the long run with low total cost ownership (TCO). Mercedes-Benz Vans maximizes value for a minimal expense, and when compared to it's the closest competitors, Mercedes-Benz wins hands down with it's TCO. Calculate your TOC today.
Helping make your business more intelligent, efficient, and safer than ever with Mercedes PRO.
What is Mercedes PRO?
Mercedes PRO is an integrated digital system that works remotely and onboard to help bring your business to a new level of efficiency.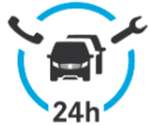 Increase safety, improve navigation, and optimize maintenance planning.

Increase fleet efficiency, control vans remotely, and digitally log trips.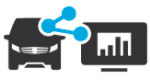 Integrate Mercedes-Benz Vans data into your existing fleet management system
Keeping your Vans on the Job.
Fleet Complete –  Minimal downtime for maximum uptime.
Keep your van primed for the work ahead with the Extended Limited Warranty (ELW).
Fleet Pre-Paid Maintenance – Plan ahead.
Keep your van in optimal condition with routine maintenance and repairs according to your vehicle's factory service schedule. Schedule your commercial service today!
Fleet Extended Limited Warranty – For complete peace of mind.
The complete package that goes beyond the manufactures warranty to include replacement, maintenance, and repair of all wear and tear parts.