Shop Foreman, Justin Scott, Receives the Centralized Diagnostic Technician Certification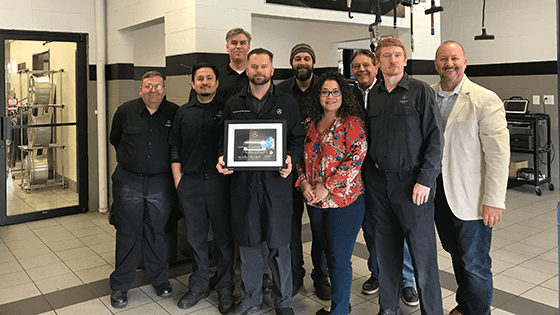 Congratulations to Justin on being the first member of our service team to receive the Centralized Diagnostic Technician (CDT) Certification!
What is a Centralized Diagnostic Technician Certification?
The CDT certification is one of the highest, globally recognized achievements in the Mercedes-Benz service world.  To receive this certification, Justin had to undergo a rigorous, extensive training program and exam that only elite technicians achieve. This certification qualifies Justin to aid in advanced diagnostic procedures and processes. Justin and his associates are committed to taking service to the next level and providing you with exceptional care.