Tips for Driving in Eugene, Oregon

---
With a population of 171,254 people, Eugene is certainly not one of the biggest cities in the United States, but a city of this size can still produce traffic hold-ups at certain times of the day. Whether you're preparing for a new work commute from Corvallis or you're a soon-to-be student at the University of Oregon, Mercedes-Benz of Eugene can provide some helpful tips for driving in Eugene, Oregon so you can get an idea of what to expect ahead of time.
Eugene Driving Tips: Avoiding Rush Hour
Like most cities, avoiding rush hour is a No. 1 tip for driving in Eugene, Oregon.
In Eugene, morning commuters tend to be on the road from 7:00 a.m – 8:30 a.m, with peak traffic levels hitting around 7:30 a.m – 8:00 a.m.
Evening rush hour usually comes around 3:30 p.m – 6:30 p.m., with the peak being around 5:30 p.m.
According to statistics gathered by GeoStat.org, the average commute time in Eugene is 10 – 14 minutes. Most would agree that this isn't a long commute by any stretch of the mind, but keep in mind that this is for Eugene locals. If you're commuting in from Springfield or Roseburg, you should expect a longer commute time and use the above information on rush hour times to plan your commute accordingly. Additionally, it's helpful to check your route information before heading out to check for any particularly bad jams that you might look to avoid with an alternate route.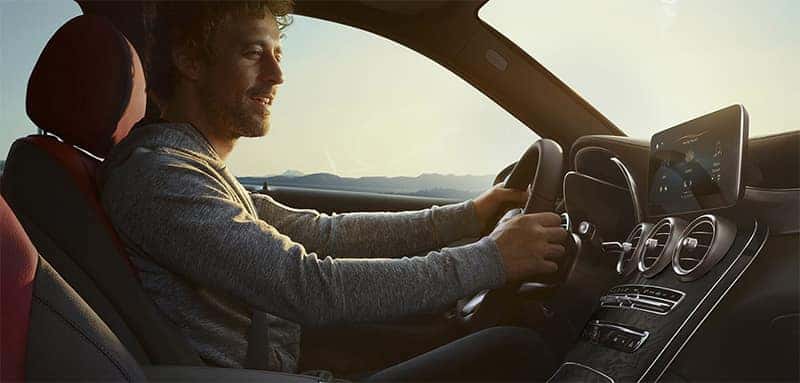 Know Your Alternative Routes
Interstate 5 provides the main North-South route through Eugene and is the most heavily traveled by commuters. Typically, this will be your best and most direct option when commuting to Eugene, even with the consideration of rush hour. But if you check your route before leaving and see that there is a particularly bad jam you'd like to avoid, an alternative highway to take would be Oregon Route 99.
Seasoned commuters will also tell you that one of their top driving tips is to download a traffic app like Waze, which provides real-time traffic updates and can show you alternate routes you can hop on at a moment's notice.
Tips for Driving in the Rain
It's no secret that we see a lot of rain in the Pacific Northwest, so we'd be remiss if we provided driving tips for Eugene without mentioning some safety tips for driving in rainy conditions! Waiting it out isn't always an option during our rainy season, as you might be waiting for multiple days! So, here are 5 essential driving tips when the sky is pouring buckets:
Inspect your car before leaving. Check that your tires are not low or flat, ensure your windshield wipers are operating properly, and double-check that your exterior lights are working. We also recommend checking your tire tread, as bald tires can become dangerous in wet road conditions. If you're due for a new set, our tire center can help!
Day or night, turn on your headlights. Modern vehicles often have automatic headlights, but if your car doesn't have this feature, you should always pop the headlights on when it's raining – even during the day. Doing so will make you more visible to other drivers, especially during a downpour.
Slow down. Your vehicle's stopping power and traction are impacted by wet road conditions, so you should slow your speed accordingly.
Maintain a safe distance. Leave some additional space between you and the car ahead of you so you have plenty of time to stop.
Watch for standing water. Approach standing water slowly and do not speed through it, as this can cause your car to hydroplane. If your car does hydroplane, take your foot off the gas and calmly steer in the right direction. Avoid slamming on the brakes or jerking the steering wheel.
Tips for Driving in the Snow
On average, Eugene sees 3 inches of snow per year. Compared to our yearly rainfall average of 47 inches, that's not much. Still, it's important to have some driving tips on hand when you wake up to snow on the ground. In addition to following tips 1 – 4 we outlined above, keep the following in mind when you need to drive in snow:
Accelerate and decelerate slowly to avoid skidding out
Take your time when driving uphill, and avoid stopping on hills
Watch for icy patches and black ice on the road
Learn More With Mercedes-Benz of Eugene!
Whether you're researching Eugene driving tips or you're looking for the best food delivery you can enjoy during your stay here, Mercedes-Benz of Eugene is here to provide information you can trust. Consult our Eugene guide or contact us online to learn more!
More From Mercedes-Benz of Eugene
As a result of the global pandemic and the shortage of microchips, certain Mercedes-Benz USA model vehicles will be delivered by Mercedes-Benz USA without the microchip that operates the Hermes system control module. Mercedes-Benz USA will retrofit the vehicle with the required microchip at no cost to you when they are available. Vehicles that are…

Many Mercedes-Benz drivers are anticipating the all-new 2022 Mercedes-Benz EQS. The first fully electric Mercedes-Benz luxury vehicle and a close relative to the S-Class, the EQS is ready to impress the market. However, until the Mercedes-Benz EQS release date this summer, we will have to wait. In the meantime, our team at Mercedes-Benz of Eugene will go…

If you are ready to upgrade your current SUV to a brand new luxury SUV, then you are probably wondering what the Mercedes-Benz GLB prices are. Let the team at Mercedes-Benz of Eugene tell you all about it, including the GLB 35 AMG® price, before shopping for one in our inventory! We will also give you a…