Service Team Volunteers to Help Residents of Willamette Oaks Retirement Living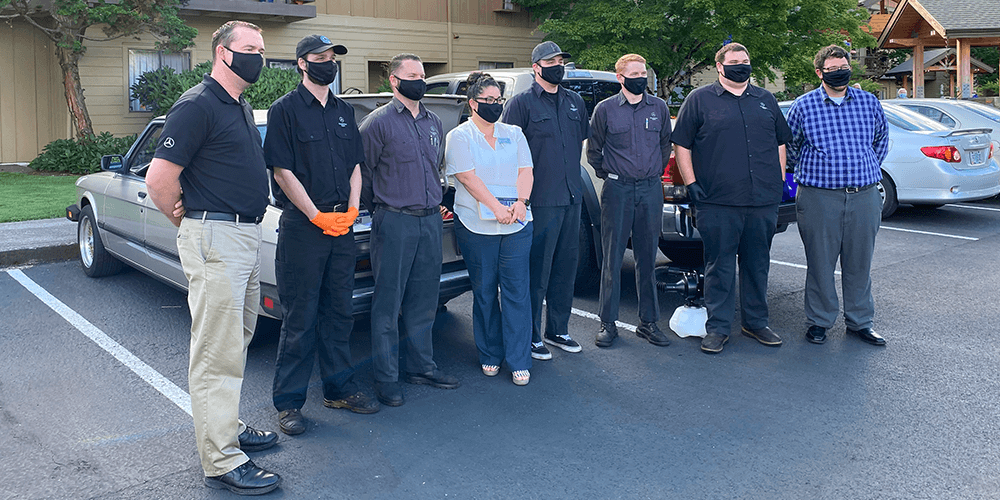 When it comes to serving our community, the Mercedes-Benz of Eugene team always jumps at the opportunity to help! There's no doubt that the COVID-19 pandemic has widely affected everyone, but when it comes to older adults the impact is more notable. Since March, the 200+ residents at Willamette Oaks, an assisted living and retirement facility, have been sheltering-in-place for personal safety and have also expressed concerns about their vehicle's health. As most know, when a vehicle hasn't been driven for months, the battery can lose its charge, tires lose air pressure, essential fluids get stale, etc.
The owner of Willamette Oaks, Bill Reeve, reached out to Mercedes-Bens of Eugene and asked if we could perform a civic duty that would immeasurably assist the residents who do not have family members nearby to help out with their current situation. Without question, our General Manager, Ralph Parshall, and Service Manager, Simone Williams, assembled a crew of eight service members to visit the retirement home and conduct vehicle inspections, top off fluids, put air in tires, check car batteries, and drive the cars as needed!
Our service team successfully completed this project after their normal work shift in one evening! We are exceedingly proud to recognize our service department stepping forward to lend a helping hand to our seniors.