Mercedes-Benz USA Microchip Update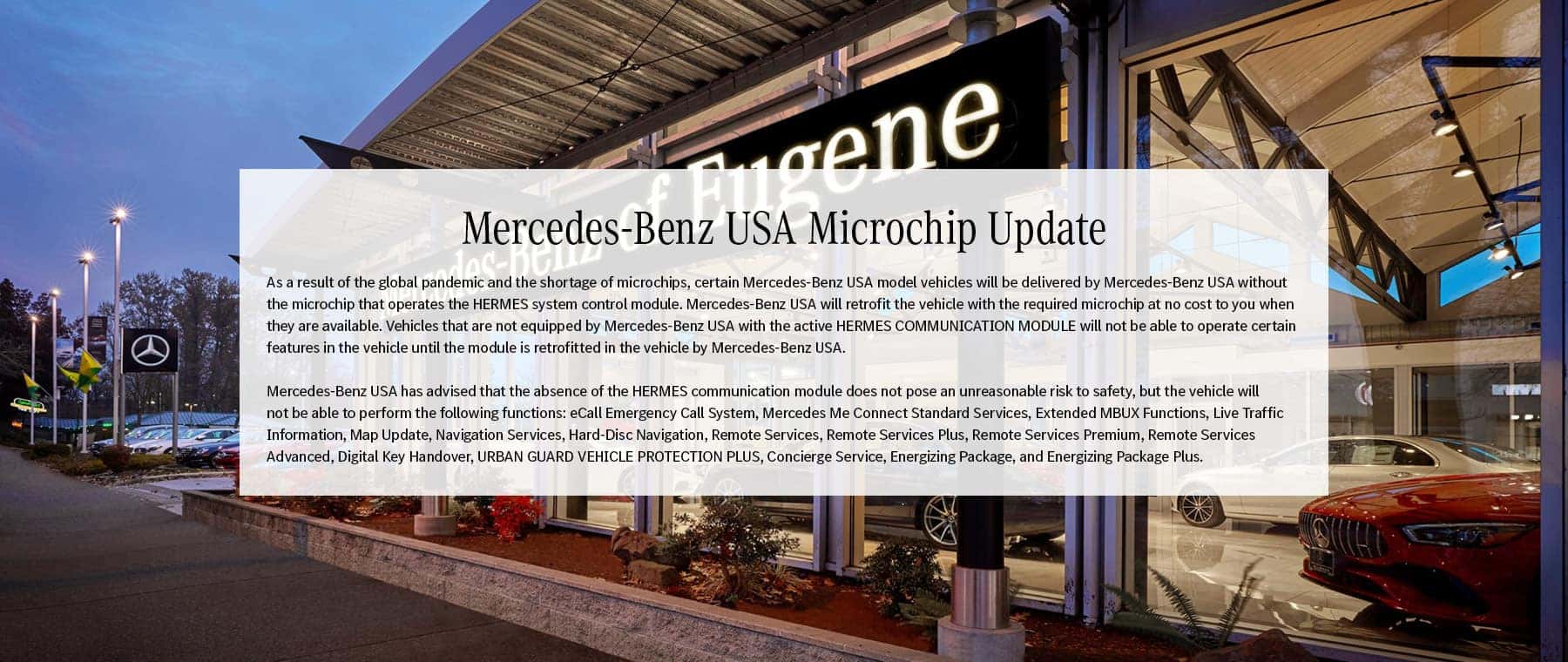 As a result of the global pandemic and the shortage of microchips, certain Mercedes-Benz USA model vehicles will be delivered by Mercedes-Benz USA without the microchip that operates the Hermes system control module. Mercedes-Benz USA will retrofit the vehicle with the required microchip at no cost to you when they are available. Vehicles that are not equipped by Mercedes-Benz USA with the active HERMES COMMUNICATION MODULE will not be able to operate certain features in the vehicle until the module is retrofitted in the vehicle by Mercedes-Benz USA.
Mercedes-Benz USA has advised that the absence of the HERMES communication module does not pose an unreasonable risk to safety, but the vehicle will not be able to perform the following functions: eCall Emergency Call System, Mercedes Me Connect Standard Services, Extended MBUX Functions, Live Traffic Information, Map Update, Navigation Services, Hard-Disc Navigation, Remote Services, Remote Services Plus, Remote Services Premium, Remote Services Advanced, Digital Key Handover, URBAN GUARD VEHICLE PROTECTION PLUS, Concierge Service, Energizing Package, and Energizing Package Plus.