Mercedes-Benz Merchandise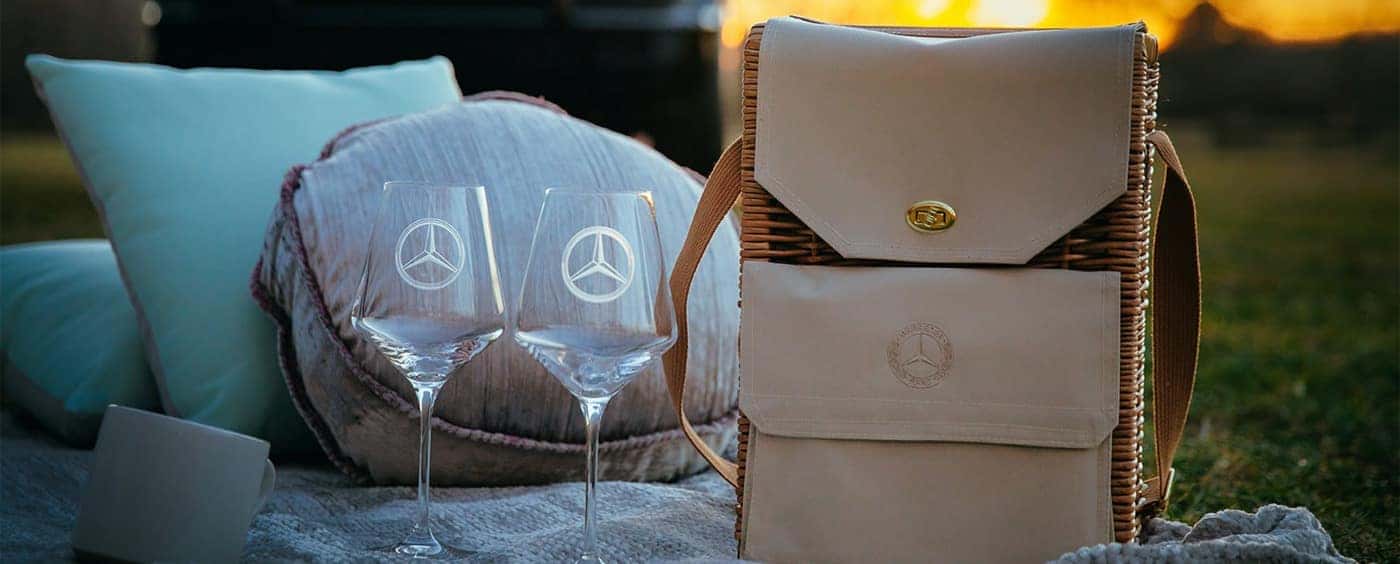 Mercedes-Benz is synonymous with luxury, quality, and refinement. Mercedes-Benz lifestyle collection carries a carefully curated collection of items designed to compliment your own style, bringing the luxury of your new or pre-owned vehicle to life in your dress and home. Fans of the brand can flaunt their loyalty with Mercedes-Benz hats watches, clothing, accessories, home decor, and more when they are out and about in Eugene.
Mercedes-Benz Clothing
Mercedes-Benz clothing is crafted for men, women, and children, and designed for comfort and style. You can choose from an array of styles crafted from the highest quality materials to display your loyalty to the brand. Designed for comfort and style, your entire family can be outfitted with pieces emblazoned with the emblem recognized as the ultimate sign of luxury. Men, women, and children can don the following styles from this luxe brand:
Outerwear
Sweaters and hoodies
Polos
T-shirts
Pants and skirts
Infant wear
Mercedes-Benz Watches & More
Mercedes-Benz boutique touts an impressive collection of jewelry, scarves, wallets, watches, office supplies, and gadgets displaying their famous logo. The finest materials and brands are used in these one-of-a-kind Mercedes-Benz watches and pieces that are decorative and practical. Browse their extensive collection to find personal accessories, including:
Mercedes-Benz Watches
Mercedes-Benz Jewelry
Mercedes-Benz Wallets
Mercedes-Benz Scarves
If you are looking for the perfect gift, or a treat for yourself, look no further. Springfield and Corvallis are perfect to take your well-dressed pet on a picnic with Mercedes-Benz-themed picnic gear. You can peruse their line of accessories to find a wide variety of merchandise:
Automotive accessories
Keyrings
Model cars
Pet supplies
Office supplies
Sports and recreation equipment
Tech gadgets
Umbrellas
Mercedes-Benz Hats: Variety and Style
Mercedes-Benz hats include a variety of styles that range from baseball caps to sun visors, ensuring you are protected from the elements when you are enjoying the outdoors in Roseburg. Choose your style and famous brand of hat to sport the Mercedes-Benz name and logo, and you are sure to make a fashionable statement. Mercedes-Benz hats have your head covered with:
Golf caps
Baseball caps
Snapback caps
Visors
Kids caps
Find Your Mercedes-Benz Merchandise at Mercedes-Benz of Eugene
Mercedes-Benz of Eugene proudly carries Mercedes-Benz merchandise in our showroom, so be sure to stop by and find your perfect addition to your vehicle. Your next service appointment is the perfect time to purchase a gift for the Mercedes-Benz fans in your life. Contact us to find out what we have to offer during your next visit.