How Mercedes-Benz of Eugene Helped One of Our Customers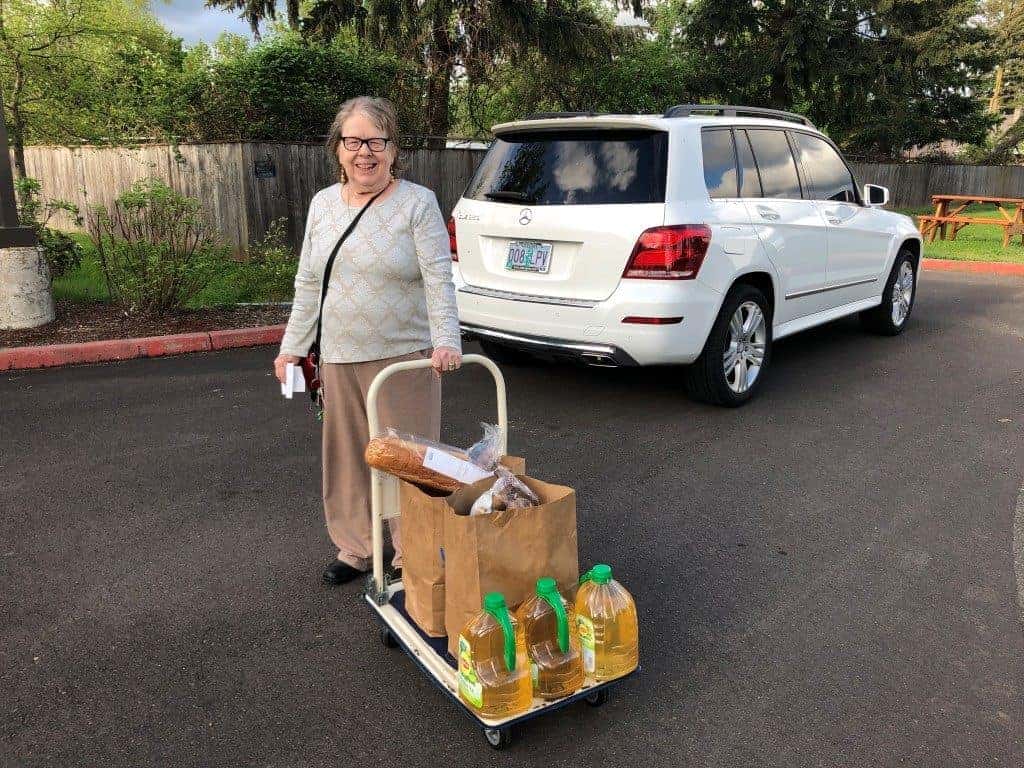 Mercedes-Benz of Eugene remains open to serve the community as we continue to deal with the COVID-19 Pandemic. We continue to provide sales and service on-site, through appointments and at-home delivery and pickup.
As a community-focused dealership, Mercedes-Benz of Eugene is dedicated to helping out our customers by going that extra step. We are not just here just for sales and service. We are dedicated to being there for you every step of the way.
One of the ways we do this is to go the extra mile. Here is just one example we do for one of our customers.
Meet Marilynn. She is 88 years old and has Diabetes. Sadly, Marilynn has no family nearby to help her. We received a call from a Medicaid representative that was in contact with Marilynn. The Medicaid representative was concerned for her and her inability to get groceries and heard from her manager that we were offering ways to help out individuals during this time.  The representative personally reached out to us on behalf of Marylinn to ask if we would help her out.
So, we did. Marilynn was happy for our assistance. We picked up Marylinn and took her to the grocery store to make sure she had everything she needed, and all the time she needed to do so!
Mercedes-Benz USA heard about our efforts for going that extra mile in helping our customers. Not just for Marilynn, but for all of you. Recently, they recognized our efforts to help the community.
During these times, Mercedes-Benz of Eugene is here for you more than ever. The next time you need service for your vehicle, or if you need to replace the one you have, contact us. Don't be afraid to ask us what we can do for you.
And, thank you, Marilynn, for being a great customer of ours! We hoped we made your day.