EQ Boost: The Return of The Inline Six-Cylinder Mercedes-Benz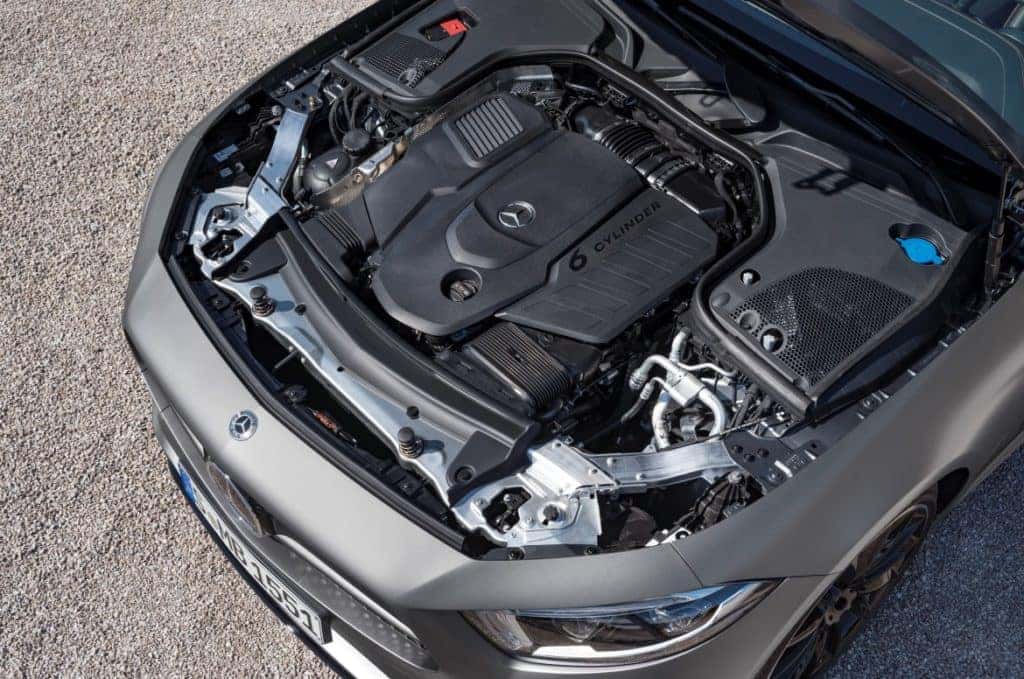 Throughout Mercedes-Benz history, the in-line six-cylinder engine was a symbol of ultimate performance. It powered great Formula One cars, the iconic 300SL "Gullwing," and was the power of choice of S-Class and SL customers for decades.
The iconic engine is back – six cylinders made in-a-row. All balance, all performance, and all-superb in execution.
There is a twist to the old inline six-cylinder engine. It is an all-new engine made for an upcoming new icon – the 2019 CLS-Class. On top of this superb engine is another innovation to take this story further into the future. It is not just a six-cylinder engine – it is the fusion of efficiency and performance.
This addition is called EQ Boost. This is an integrated electric motor designed to add performance, as well as ease the workload of the gasoline engine. The system can shut off the gasoline engine at certain times to enable what Mercedes-Benz calls "sailing." The battery supplies the power to the integrated electric motor, yet that energy can be recaptured back to the battery. Some may call this a "hybrid," but the EQ Boost system works even more efficiently than one. The return is better fuel economy, even with the power of an eight-cylinder engine.
The engine itself is a 3.0-liter inline six-cylinder engine, putting out 362 horsepower and 369 pound-feet of torque between 1,600 and 4,000 RPM. The EQ Boost adds another 21 horsepower and 184 pound-feet of torque to this powerfully balanced engine.
This innovative engine is coming next year to Mercedes-Benz of Eugene. To become the first in the Willamette Valley to own an EQ Boost 2019 CLS, contact us for more details. We can definitely keep up in the loop on this next stage of efficient luxury driving.