The Next Step in Driver Assistance Technology: 2018 S-Class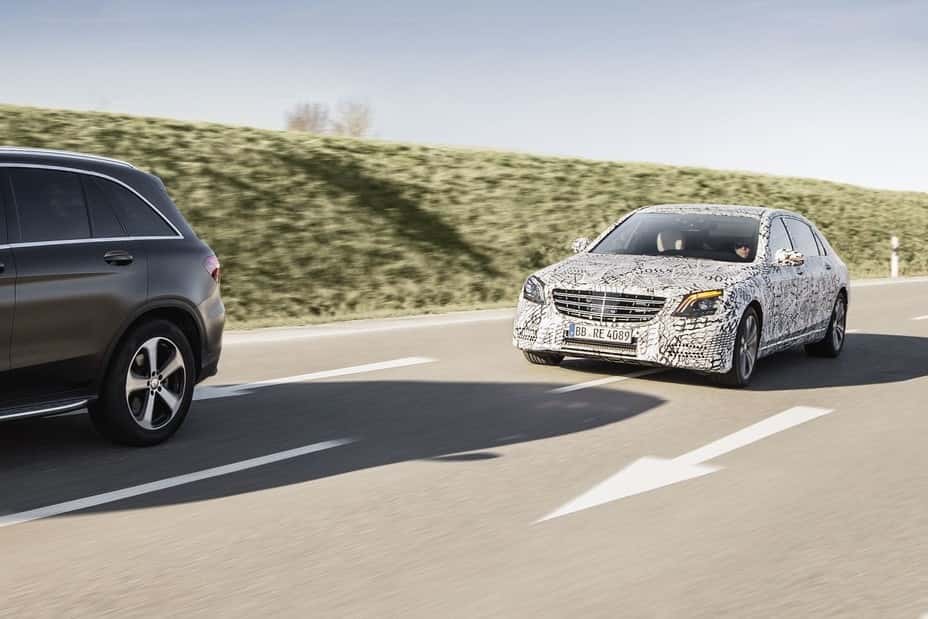 Mercedes-Benz is a leader in driver assistance technology. WE were the first to offer a comprehensive active safety suite of features and technologies ensuring optimal safety in our vehicles and those who are inside of them. We were the first to integrate these features to work together instead of working on separate stages around the vehicle.
With the coming of a new S-Class, Mercedes-Benz went back to work on finding ways to push the envelope further towards optimal occupant and vehicle safety and security. The engineers at Mercedes-Benz looked at the current technology and found another level of technology by seeing what more can be done with it.
It all starts with the new S-Class featuring all new and improved camera and radar systems. They are designed to sense the road further out than before. Using these improved systems, Mercedes-Benz developed the following new driver's assistance features:
Active Distance Assist DISTRONIC®, which is able to assist the driver in many situations, even on a route-specific basis and comfortably adjust the vehicle speed
Active Speed Limit Assist, which automatically adapts the vehicle's speed to identified speed limits in conjunction with COMAND® Navigation
Active Steering Assist has been noticeably improved across its entire performance spectrum, resulting in markedly enhanced customer benefits
Active Lane Change Assist assists the driver in a convenient and cooperative manner when making lane changes
Active Emergency Stop Assist brakes the vehicle to a standstill in its lane if it detects that the driver is no longer actively driving the vehicle while it is on the move with Active Steering Assist engaged
Active Parking Assist – The driver is also able to see at a glance which assistance functions have been selected, and which situations the systems are reacting to at the given moment. Icons – for example, a steering wheel with hands on both sides – give information both on the screen and in the Head Up Display. All functions can now be controlled from the new steering wheel.
We should see these later on in 2017 for the 2018 model year S-Class. Rather than talk about them, Mercedes-Benz of Eugene wants you to be the first to experience them when these new vehicles arrive at our showroom.
Being safe is important to us. This is why we at Mercedes-Benz of Eugene care about you, as a customer, a family and a vital member of our community. We do this by offering the safest vehicles available, featuring the latest in occupant and vehicle safety technologies.