Comparison: Mercedes-Benz GLE vs. Range Rover Velar

Twenty years ago, Mercedes-Benz introduced the first modern luxury midsized SUV – the M-Class. It broke a lot of ground on what such a vehicle should be. Over time, you responded by making the M-Class one of the most loved and enjoyed SUVs of its kind in all of Oregon.
The M-Class has become the Mercedes-Benz GLE. The mission is the same, but everything else has changed. For families, professionals and those of us with active lifestyles, the 2020 GLE is the answer to your needs!
How does the GLE really compare with its rivals? We decided to make the comparison for you. Let's see how the GLE stacks up against the Range Rover Velar…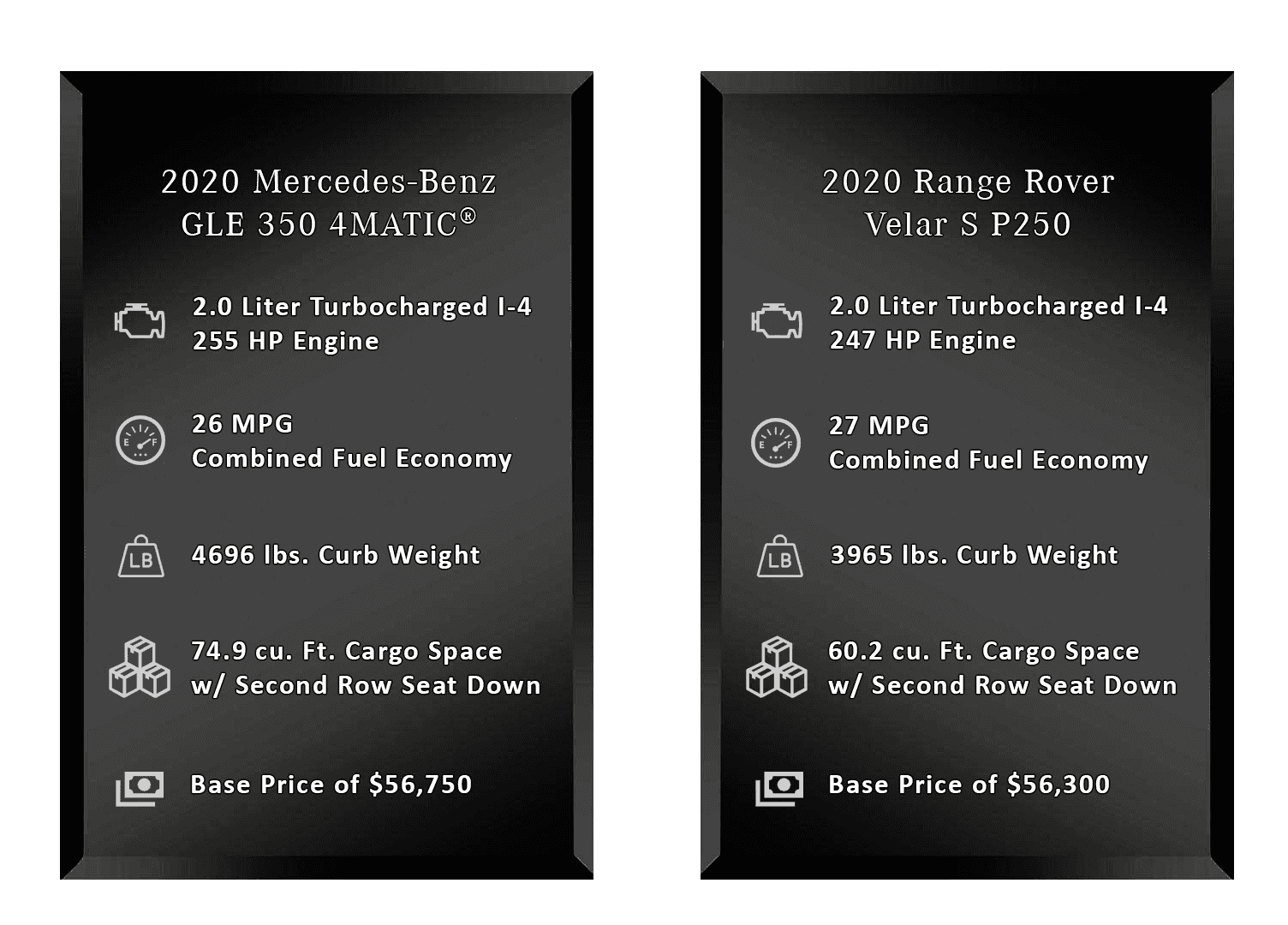 There are plenty of advantages the GLE has over the Range Rover. There is better performance from a turbocharged engine and more cargo space and passenger area utility. However, the biggest advantage the Mercedes-Benz has its value – not just at purchase or lease, but in retained value over time.
Mercedes-Benz of Eugene wants to introduce the GLE to you. Contact us and see what we have in stock. You will find what we know – it is Oregon's best midsized SUV, period!