Comparison: Mercedes-Benz GLC vs. Acura RDX

The award-winning Mercedes-Benz GLC has always showed its competitors that we can create a better way to take families, people with active lifestyles, and our busiest customers to wherever they need to go in style with utility to boot. Just take a look around Eugene or on the way to the mountains and beaches of the wonderful state? The GLC is the answer to your needs!
How does the GLC really compare with its rivals? We decided to make the comparison for you. Let's see how the GLC stacks up against the Acura RDX…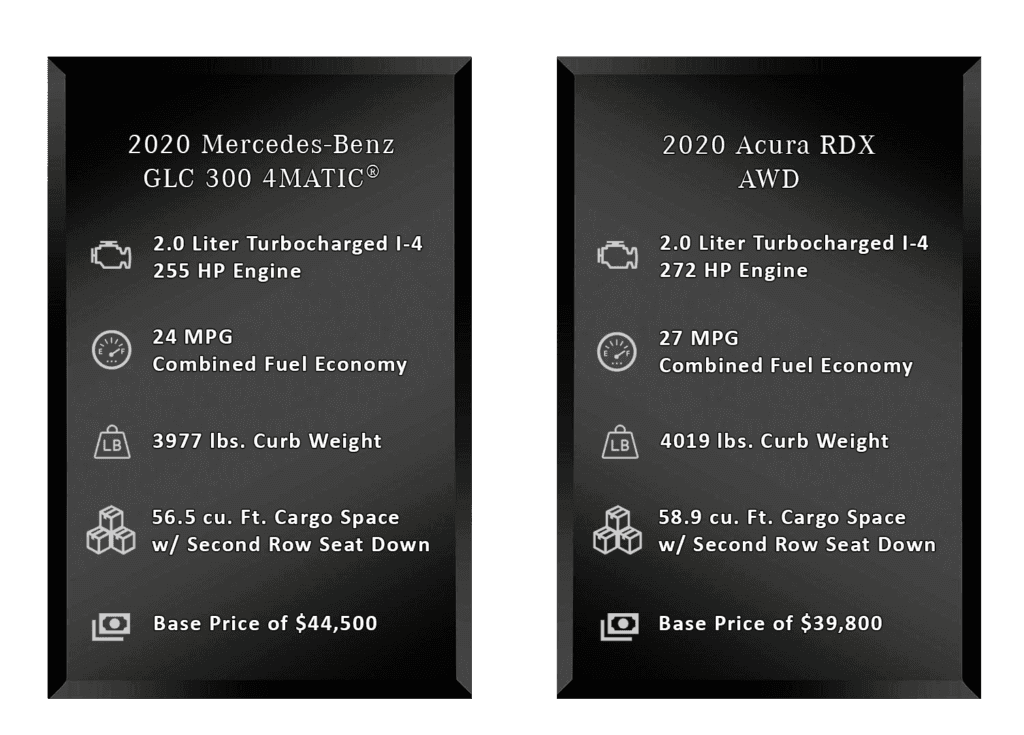 There are plenty of advantages the GLC has over the Acura. However, the biggest advantage the Mercedes-Benz has its value – not just at purchase or lease, but in retained value over time.
Mercedes-Benz of Eugene wants to introduce the GLC to you. Come and see what we have in stock and take one for a test drive. You will find what we know – it is Oregon's best compact SUV, period!