Coming Soon: 2019 CLS Coupe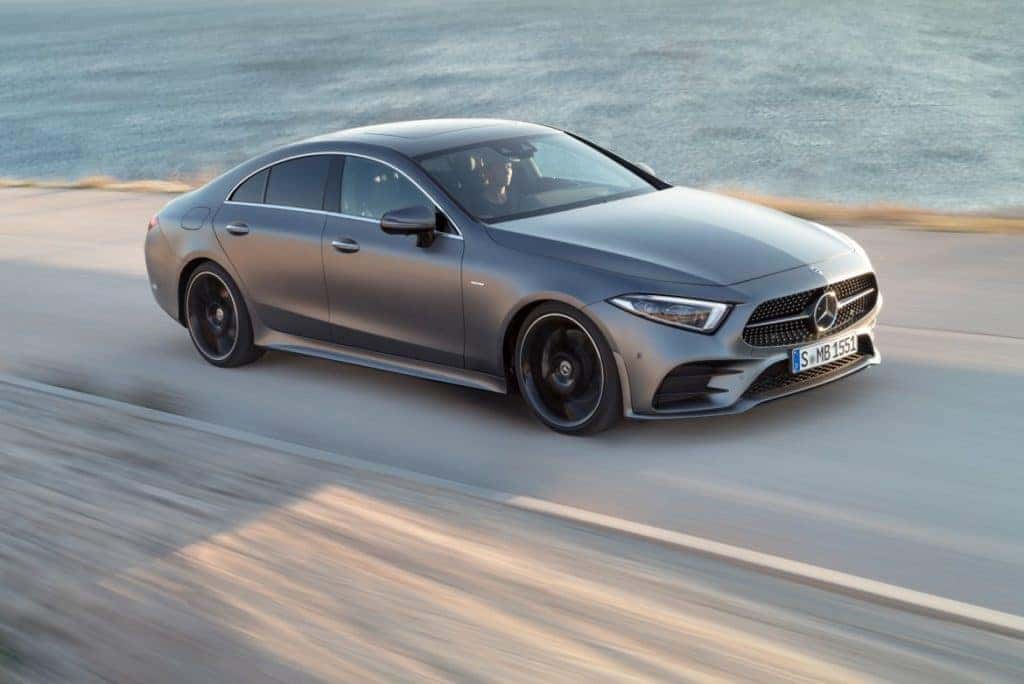 The CLS set the standard for a new kind of coupe. It showed that a coupe can have four doors and sedan space inside.
For 2019, the third-generation CLS coupe will arrive at Mercedes-Benz Eugene with more than just a pretty face and body. It is an all-new CLS from the tires up.
The new CLS offers up a wider looking profile with its blunter front end, LED lighting all around, and a clean approach to an iconic coupe. The sloping roof remains a thing of beauty, while the rear end gets a similar treatment as the rest of our coupe lineup.
The 12.3-inch widescreen digital instrument cluster also appears on the new CLS. It is now the focal point for drivers to customize their want of information in front of them through selected themes and a choice of readouts. Seating is of a new design, with piping that brings out the details and contouring for comfort and protection.
For long journeys – to the Puget Sound or into California – the CLS driver could select an Energizing Comfort mode. This is a single pre-programmed setting that creates a more comfortable drive using the climate control, the seats, steering wheel and other interior surfaces towards driving fitness and wellness. The modes pre-set to choose from are: Refresh / Freshness, Warmth, Vitality, Joy, Comfort/Well-Being, and Training – with three training modes – muscle relaxation, muscle activation and balance – each with several exercises.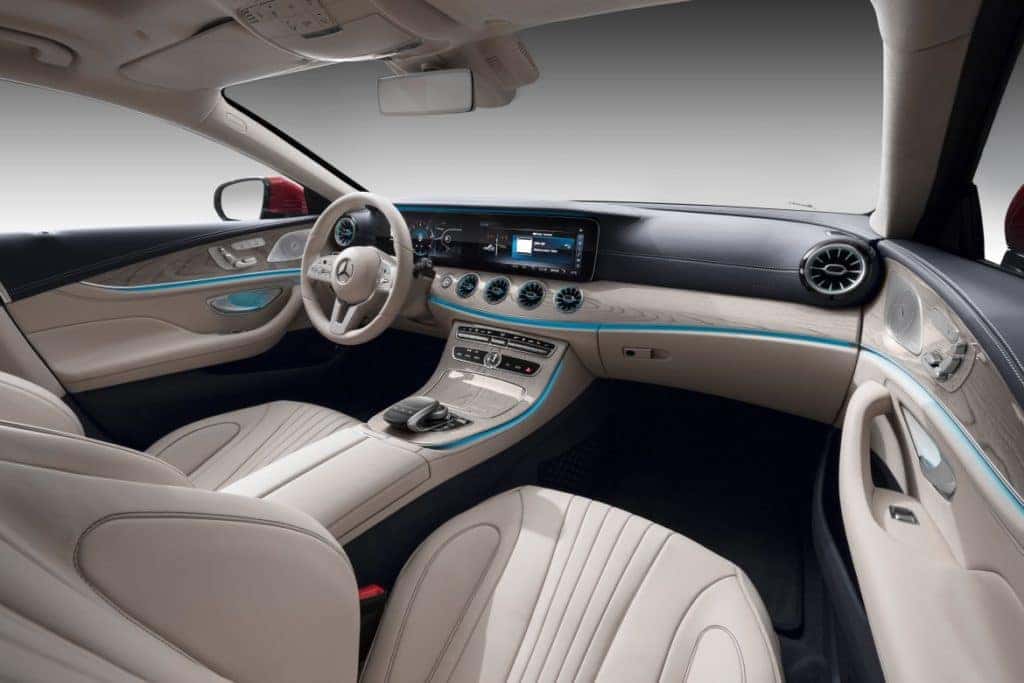 Another piece of the new CLS approach to driving is the adoption of the S-Class Intelligent Drive technologies. This includes the availability of the Driver Assistance Package wrapped with the latest safety innovations towards keeping the driver and the CLS from avoiding potential issues – such as collisions and other traffic-related incidents. Enhanced LED lighting helps in adding more night visibility for the driver, as well as ensuring its presence on the road – day and night.
The new CLS will be the first Mercedes-Benz vehicle with an all-new engine system. It starts with a 3.0-liter inline six-cylinder engine with 362 horsepower and 369 pound-feet of torque. This engine also adds a new element to the EQ Boost integrated starter/alternator, adding another 21 horsepower and 184 pound-feet of torque to the entire system. The EQ Boost is backed by a new 48-volt electrical architecture. A new 9-speed automatic transmission sends power from this new engine combination to a choice of rear-drive or 4MATIC® all-wheel-drive.
The same engine is also available in an AMG® version. The engine both turbocharging and supercharging for an engine output of 429 horsepower. The EQ Boost system is also added to an AMG® Sportshift 9G transmission and 4MATIC® all-wheel drive.
The CLS comes in these four-door coupe models: CLS 450, CLS 450 4MATIC® and CLS 53 AMG®.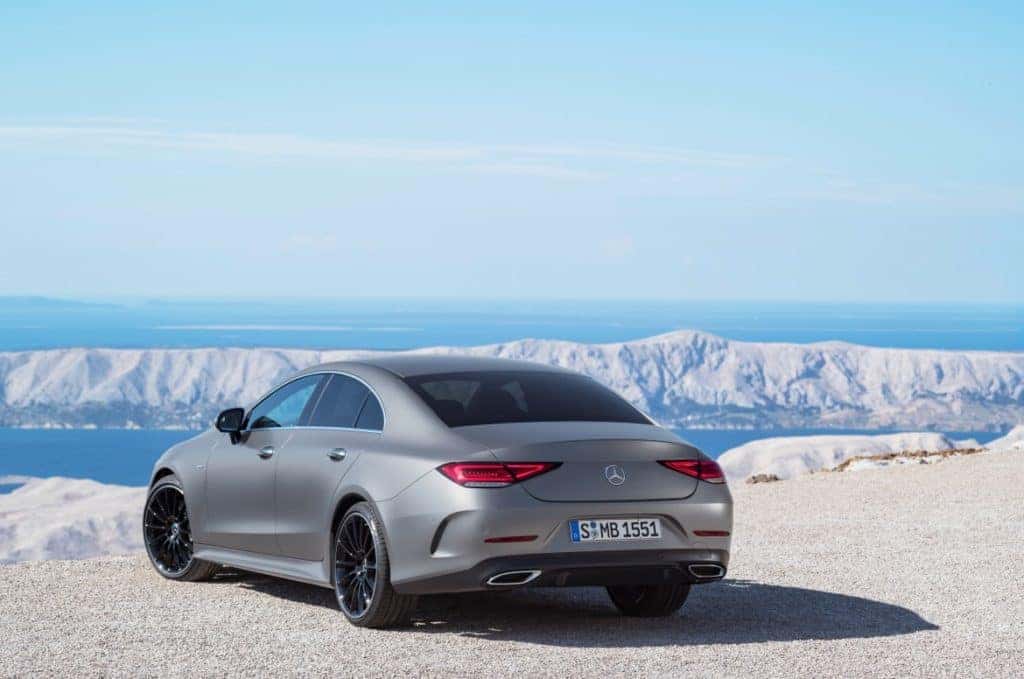 Mercedes-Benz of Eugene welcomes the all-new CLS coupe to our showroom. Contact us and let us know if this is the right Mercedes-Benz for you!