Certified Pre-Owned From Mercedes-Benz of Eugene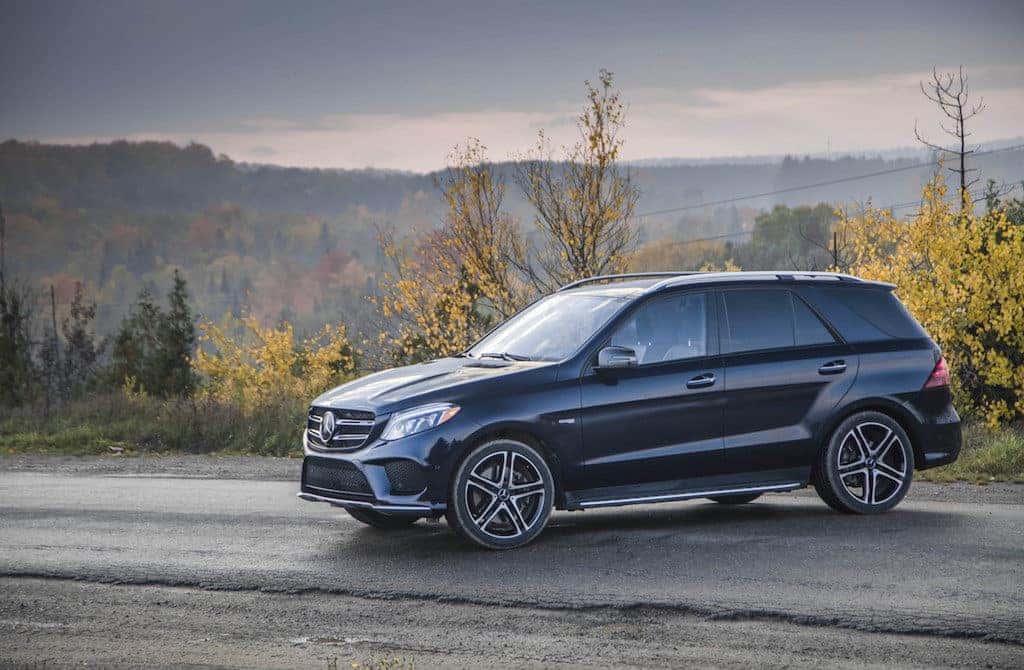 When you choose a Certified Pre-Owned (CPO) Mercedes-Benz from Mercedes-Benz of Eugene, you get much more than an extraordinary automobile. You get industry-leading coverage — which now includes unlimited mileage with all CPO warranties.
Every one of our Mercedes-Benz Certified Pre-Owned (MBCPO) vehicle is covered by the standard MBCPO Limited Warranty — which now runs for 1 year with unlimited miles, starting when your vehicle's original 4-year/50,000-mile* Mercedes-Benz New Vehicle Limited Warranty expires.
What are the advantages of a Mercedes-Benz Certified Pre-Owned Vehicle?
24/7 Personal Assistance
You are only a phone call away from 24-hour Roadside Assistance, Sign and Drive service (a free jump-start, flat-tire change with your existing spare, or some fuel for an empty tank), Trip Interruption and trip routing, product and technical information, or anything else related to your Mercedes-Benz.
Trip Interruption Coverage
Part of Mercedes-Benz Roadside Assistance, the Trip Interruption program reimburses** you for expenses up to $300 per day for up to three days in the event of a warranty-covered breakdown occurring more than 100 miles from home and causing an unexpected stay overnight.
**Reimbursement includes actual documented meal, lodging, and substitute transportation expenses incurred while your Mercedes-Benz is repaired at an authorized Mercedes-Benz Dealership.
Vehicle Exchange Privilege
Every Mercedes-Benz Certified Pre-Owned vehicle is sold with a seven day/500 mile Exchange Privilege*.  If you are not satisfied, return within seven days/500 miles (whichever comes first), and the authorized Mercedes-Benz Dealer will exchange it with another Certified Pre-Owned vehicle of equal or greater value (if the buyer wishes to pay the difference).
See our outstanding lineup of Certified Pre-Owned Mercedes-Benz's here:
To qualify for Pre-Owned Certification, a Mercedes-Benz vehicle must meet stringent criteria and pass a rigorous inspection.
General
To begin the inspection, a mileage/history verification is performed and owner's manuals and spare keys are assembled.
11 Point General Inspection
Engine Compartment and Pre-Road Test Checks
Mercedes-Benz engines undergo all oil and fluid inspections to ensure unmatched performance. Engine, transmission, and rear-axle oil, brake, clutch, and level-control fluid, among others are carefully examined.
13 Point Engine Compartment and Pre-Road Test Checks
Engine Component & System Condition check
We perform a thorough condition check verification of your engine from filters and plugs to engine mounts and V-belts.
16 Point Engine Component Inspection
Electrical Systems and Function Test
Everything on the vehicle that takes a charge, from the headlamps, fuses, and radio to the heated seats, front seat-belt presenters, and rear-window sunshade, gets checked and approved.
32 Point Electrical System Inspection
Undercarriage / Drive Train
We get right underneath the vehicle to scrutinize the steering, suspensions, brakes, wheels, tires, and driveshaft.
17 Point Undercarriage & Drivetrain Inspection
Chassis / Body
From body structure to glass, lamp frames, lenses, seat belts, and vanity mirrors, nothing is left out.
26 Point Chassis and Body Inspection
Road Test
The road test is conducted firsthand from the driver's seat: instruments, vibration and noise, shift lock operations, and more are all checked.
14 Point Road Test Inspection
Post-Road Test
After our test drive, we check for leaks, verify the proper fluid levels, and complete the inspection of the climate control begun during road testing.
3 Point Post-Road Test Inspection
Appearance
A Certified Pre-Owned vehicle is a clean-skinned beauty, as free as dings, dents, rips, scratches, and scuffs as we can make it, with high quality fit and finish, inside and out.