2019 Mercedes-Benz G-Class Debuts at NAIAS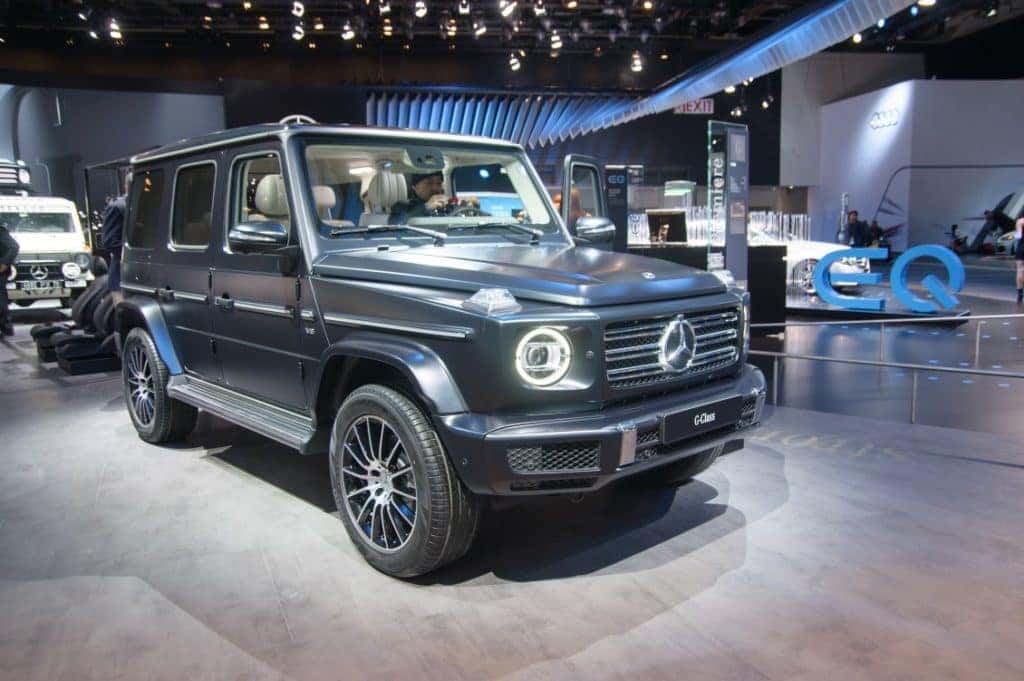 The stage was set at the North American International Auto Show in Detroit to welcome the newest chapter of the Gelandewagen's legendary history – the 2019 G-Class.
As the most uncompromising Mercedes-Benz ever designed, engineered and built, the new G-Class continues to be the most capable vehicle in its class. It combines the best driver assistance systems with its proven four-wheel drive and off-road management, overall safety engineering, and performance.
However, the engineering, luxury, and technology have been raised to new levels. A new suspension underpins this capable SUV. Dynamic Select driving modes, along with a new G-Mode and three 100-percent differential locks provide drivers a greater set of options to match conditions and terrain.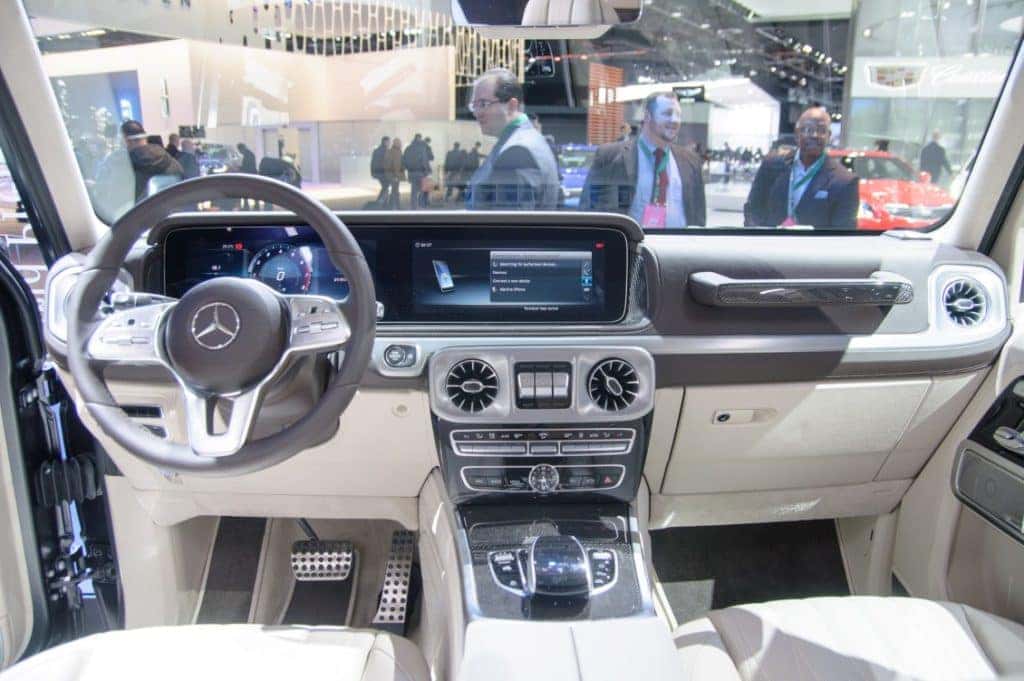 The biggest change inside is the use of new instrument panel with digital TFT screens. Two 12.3-inch displays sit beside each other providing a clean set of information and entertainment for the driver to comprehend in any condition. The level of refinement has been raised to match the latest Mercedes-Benz standards seen on the E- and S-Class. Retaining a level of uncompromising toughness outside, one is welcomed with absolute luxury inside. Not to mention improved interior space for everyone to enjoy the ride – wherever it goes.
Meanwhile, it remains true to its original intent without changing the shape of what it looks like. As it was true upon its first arrival in the USA, it is the most recognizable Mercedes-Benz anywhere – the boxy shape can never be altered or compromised. Yet, it has been lengthened by just 2.1 inches and widened by 4.8 inches, the G-Class commands a presence that strikes fear on the face of Mount Hood and the surrounding mountainside.
The G-Class is equally at home on the streets of Eugene and around the campus of the University of Oregon. It is the perfect ride on any given day to a luxury weekend in Portland. It is the ultimate tailgate machine outside of Autzen Stadium. Yet, it is the one vehicle you can count on rainy days.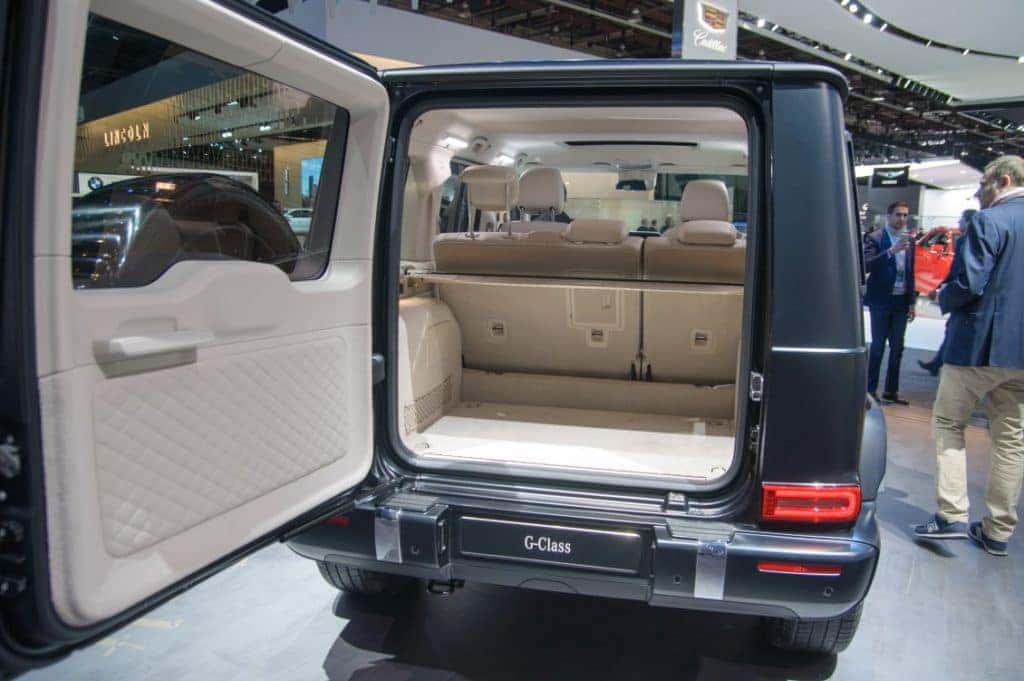 The new G-Class is expected at Mercedes-Benz of Eugene in late 2018. Register your interest to become one of the first to own or lease one. Become one with an edge on the landscape.