2019 C 63 AMG® Rounds Out Revised Lineup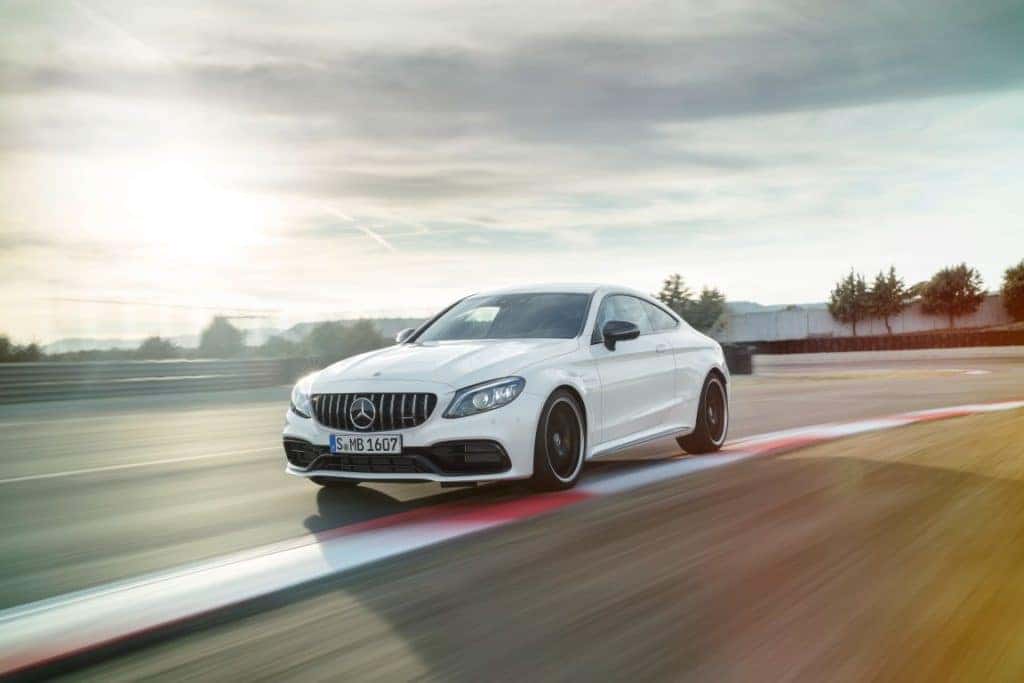 The 2019 C-Class already has the widest lineup of models among Mercedes-Benz vehicles. This also includes the AMG® C 43 models.
However, there is one more 2019 C-Class model to come. It is perhaps the one the enthusiasts have been waiting for…
The C 63 AMG® series.
There will be six C 63 AMG® models to choose from – two sedans, two coupes, and two cabriolets. All you have to choose is how much power you want from the new 4.0-liter twin-turbocharged V8 engine.
In the past, a C 63 AMG® would have a large V8 twin-turbocharged engine shoehorned into its engine bay. Now, it is a potent 4.0-liter version of the handcrafted V8 – smaller in displacement providing more room under the hood for a professional technician to work on it.
There are two levels of performance available for the C 63 AMG®. The standard series has 469 horsepower on tap. This is already a fast machine, with 0-60 MPH times ranging from 3.9 to 4.1 seconds. The next level is the portent C 63 S series with 503 horsepower. By jumping to the C 63 S, you can shave off a tenth of a second in 0-60 MPH time.
The 2019 C 63 AMG® is not just about power. It is the highest expression of the AMG® lineup, with its grille of gloss chrome vertical louvers, new tailpipe trim elements emphasizing the new performance thresholds, new interior trim elements, fusing MB-Tex with DIAMICA microfiber and newly available wood trims. Plus, additional AMG® elements, such as AMG® Dynamics, AMG® Track Pace logging software, and a new generation of AMG® steering wheels.
The ultimate expression of AMG® in the C-Class – coming soon to Mercedes-Benz of Eugene! Contact us to register your interest and become one of the first in the state of Oregon to own one.