Coming Soon: 2018 Mercedes-Benz E 400 Cabriolet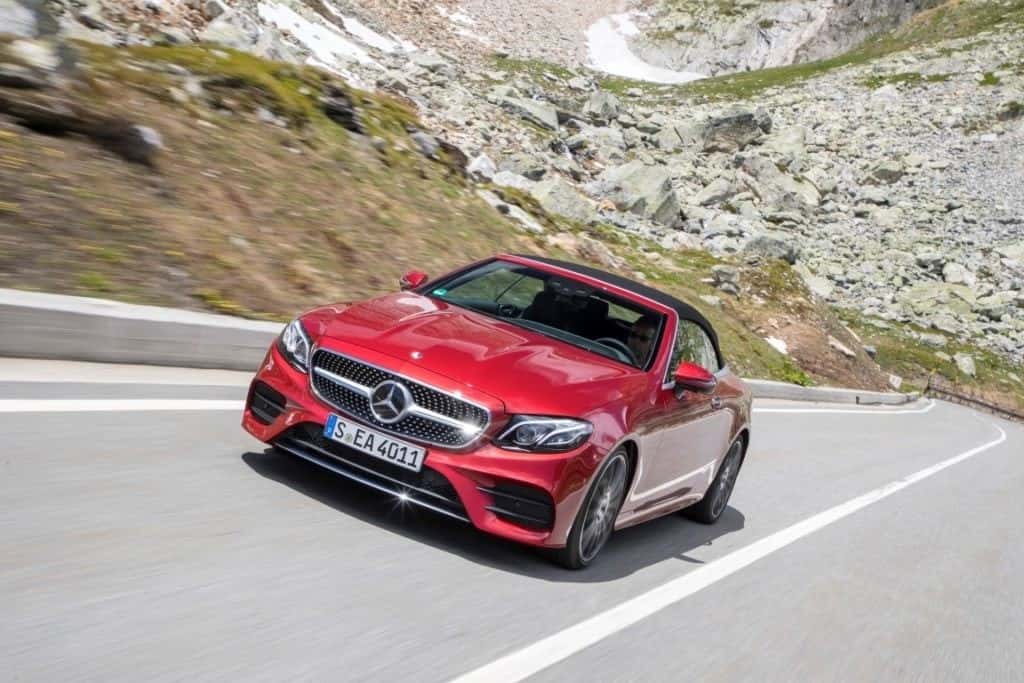 Summers in Oregon can be absolute heaven. When the skies are blue and the air is warm, there is a chance for driving without a roof. Not just opening up a sunroof, but taking the entire top down.
A great summer day in Oregon is convertible weather. Mercedes-Benz makes some of the best convertibles in the world. In fact, it just introduced one where you and three of your friends – or family – can enjoy a great summer day with the roof down.
Introducing the 2018 Mercedes-Benz E 400 Cabriolet. It is absolute fun in the sun.
Even better, it is all-new for 2018. Built from the platform of the newest sedan, the E 400 is convertible from the ground up. Though it is designed for proper top-down driving with four seats available to enjoy the sun, it is a convertible designed to be driven year-round.
For example, the E 400 Cabriolet is equipped with AIRSCARF® technology, which makes top-down driving enjoyable even at low temperatures by circulating warm air around the neck area in cooler weather. With the top up, an acoustic soft top is insulated to protect against heat and cold. In the summer, one would be happy to see the heat-reflecting leather in conjunction with leather appointments.
With our notorious Pacific Northwest climate, there is MAGIC VISION CONTROL. This is an intelligent and highly efficient wash/wipe system for the windscreen. This system is also enabled by heating the windshield heated when the outside temperature falls to prevent snow or ice from sticking in winter. Plus, one can get the 2018 E 400 cabriolet with 4MATIC® all-wheel drive. All models are powered by a 329-horsepower 3.0 liter twin-turbocharged V6.
While it is a great year-round convertible, the E 400 Cabriolet still offers the luxury expected from a Mercedes-Benz. There are some unique features that make this four-seat convertible very special. This year, individually folding rear seat backrests with through-loading feature is now standard making rear seat access easier than before. Plus, all of the luxury, connectivity, technology and safety expected in a Mercedes-Benz E-Class is also wrapped up in this top-down masterpiece.
The 2018 E 400 Cabriolet is arriving at Mercedes-Benz of Eugene very soon. Meanwhile, there are great offers available on all of our convertible models in our inventory. Make your choice of summer – or year-round – fun today!